Video Game Exchange: Not Merely A Store
See TDmonthly´s 2005 Lists of Top Selling Video Games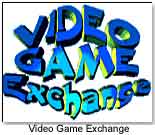 In business for eight years, Tom and Bridgitte Martin opened a modest video game store in their hometown of Lodi, California, and opened another in neighboring Stockton in 2001. Video Game Exchange carries over 2,000 new and used games for over 25 systems, allowing people to trade in what they no longer want for store credit. About 400 new games are brought in each week. Personalized service and helping customers buy suitable merchandise has made this business successful.
"It is not uncommon for us to talk someone out of buying a particular game if we feel it is inappropriate for their needs," says Bridgitte.
Their most popular system is Playstation 2. Older generation games for the 8-bit Nintendo, Super Nintendo and Atari 2600 still compose a substantial part of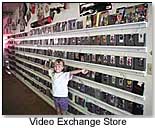 their sales. "No system out there is completely dead."
Games are sold to gamers of all ages, but the average buyers are men 18 to 35. Young men prefer action. Women prefer puzzle-themed video games. Older men go for golf and fishing-inspired video games. Young girls and boys tend to buy adventure games.
Martin says the amount of people playing video games is increasing. "I believe video game sales have surpassed movies as entertainment for the past few years."
Rather than spending fifty dollars for an unopened new game, customers are encouraged to try the games in the store before purchase. The Martin's philosophy is to run their business from the customer´s perspective. "We keep our prices lower than the competition. We don´t try to sell them things they don´t need, and we try to cater to their budget," Martin says. An approximate trade, equal to half of the game's retail value, allows people to experience a wide variety of games.
Providing a social venue with a sales environment has made this retailer a winner. The store holds tournaments on Saturdays. "We installed several computers and had them hooked up to each other and to the Internet," says Bridgitte. "This allows customers to play against their friends and online with people all over the country. One of the most popular types of video games is the online multiplayer game."
TDmonthly´s Lists of Top Selling Video Games (2005):
TOP 20 BEST SELLING VIDEO GAMES
TOP 10 VIDEO GAME CONSOLE ACCESSORIES
Top Video Game Titles by Platform:
TOP 10 DREAMCAST TITLES
TOP 10 NINTENDO 64 TITLES
TOP 10 PLAYSTATION 2 TITLES
TOP 10 XBOX TITLES
TOP 10 GAMECUBE TITLES
TOP 30 PSX AND PS2 TITLES
TOP 10 PLAYSTATION TITLES
TOP 10 PORTABLE SOFTWARE TITLES
Top Fifteen Video Game Titles by Genre:
TOP 15 VIDEO GAME ACTION TITLES
TOP 15 VIDEO GAME FIGHTING TITLES
TOP 15 VIDEO GAME ARCADE TITLES
TOP 15 VIDEO GAME RACING TITLES
TOP 15 VIDEO GAME SHOOTER TITLES
TOP 15 VIDEO GAME FLIGHT TITLES
TOP 15 VIDEO GAME STRATEGY TITLES
TOP 15 VIDEO GAME CHILDREN ENTERTAINMENT TITLES
TOP 15 VIDEO GAME ROLE-PLAYING TITLES
TOP 15 VIDEO GAME SPORTS TITLES
TOP 15 VIDEO GAME FAMILY ENTERTAINMENT TITLES
Top Ten Video Game Genres by Platform:
TOP 10 PS2 VIDEO GAME GENRES
TOP 10 GAMECUBE VIDEO GAME GENRES
TOP 10 XBOX VIDEO GAME GENRES
TOP 10 NINTENDO 64 VIDEO GAME GENRES
TOP 10 PLAYSTATION VIDEO GAME GENRES