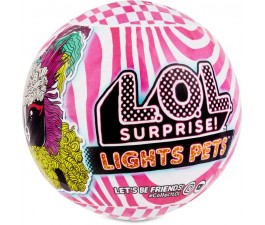 L.O.L. Surprise! Lights Glitter Doll with 8 Surprises Including Black Light Surprises by MGA ENTERTAINMENT

Unbox 8 surprises, including a sparkly doll with black light surprises with glitter doll is a new character.
Shine the included black light on your doll to reveal black light surprises.


Feed or bathe your doll for a water surprise, including color change.



---




Related Clips:







Specialty Retailers, have this be your link
8/18/2020


More Toys!: https://www.playzak.com/article.asp?id=1451



ADVERTISMENT