Balance Bikes: A Comparison of Styles and Sales
Alternative to Training Wheels Gains Speed in U.S., Balances Safety With Design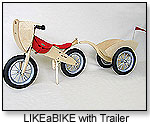 When it comes to parents picking bikes for their kids and manufacturers specifying which design is best, there are some strong opinions out there. And the latest bike innovation to make its way to the U.S. — the balance bike — is no exception, TDmonthly Magazine learned. But what unites the two groups, despite complaints or differing philosophies on bicycle design, is that they all feel strongly that the balance bike is the way to get kids cycling early. See comparison chart of various models.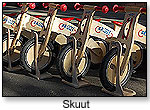 Children's wooden balance bikes have been around for at least 17 years, with the German-made PEDObike claimed on its website as the first commercial model for children, designed in the early 1990s. But, the actual concept goes back much further. The very first bicycle was a pedal-less bike called a laufmaschine by its maker Baron Karl von Drais, who patented the bike in 1818. German for "running machine," it was also called the draisine or dandy horse. The fad soon faded, but about 50 years later, pedals were added and the rest is bike history.*

CONSUMERS WEIGH IN

Overwhelmingly, consumer reviews of balance bikes are enthusiastic about the concept. Even when buyers have complaints about the product they purchased, they are still sold on the idea behind it — shortening or skipping the use of training wheels. See below a summary of online consumer reviews of various Balance Bike models, ordered from the highest star ratings to the lowest, or unavailable.

Consumer Reviews
Reviews are based on a 1- to 5-star scale and were found variously at Amazon.com, RunBikes.com, FatBrainToys.com, Buzzer Fly Kids (BuzzerFly.com), TricycleKids.com, BabyWorld.co.uk, ThatCuteAge.com. Kidbuyproducts.com and Gruntlings.com.

| | |
| --- | --- |
| MANUFACTURER | REVIEWS |
| | |
| LIKEaBIKE | 5 stars; 16 reviews; pointed out high quality, with several commenting on resale value |
| Kiddimoto USA | 4.6 stars; avg. of 6 reviews; positive responses for quality, customer service and ease of assembly |
| Glide Bikes | 4.5 stars; avg. of 12 reviews; praised bike's quality, customer service and easy assembly |
| KinderBike Ltd. | 4.5 stars; avg. of 12 reviews; some claimed difficulty in assembly, others said bike was easy to assemble; a couple of complaints about the brake; positive accounts of price and customer service |
| Kettler | 4.4 stars; avg. of 33 reviews; mixed reviews on ease of assembly and quality |
| Skuut LLC | 4.3 stars; avg. of 56 reviews; easy assembly and good value for the price; mixed reviews on quality |
| Strider Sports | 4.3 stars; avg. of 18 reviews; easy assembly; some quality issues raised |
| Smart Gear | 4.3 stars; avg. of 7 reviews; appreciated sturdy construction, quality and easy assembly; complaints about price and punctured tires upon arrival |
| Kickboard USA | 4.2 stars; avg. of 6 reviews; praised lightweight construction and portability; complaint about seat clamp malfunctioning and that kids didn't like it |
| Buckale | 3.75 stars; 1 review; praised authentic bike design and age-appropriate fit |
| PLIM USA Inc. | 3 stars; avg. of 2 reviews (5- and 2-star); latter said child loved bike but it didn't fit him and she didn't think it would stand up to his riding |
| Inter-Axion Inc. | New; no reviews as of March 19 |
| Prince Lionheart Inc. | New; no reviews as of March 19 |


TDmonthly surveyed 58 specialty toy retailers in March 2009 and found that while more than 60 percent of the stores do not carry any type of balance bike, the Skuut is definitely the most popular among those that do. See the retailers' chart of balance bike stock and sales below:


| | | | |
| --- | --- | --- | --- |
| Manufacturer | # of retailers selling | Average # sold | Reasons for stocking this bike (per retailers) |
| | | | |
| Skuut | 13 | 2+ per month | Reasonable price; Quality; Natural look; Brand name recognition; Logo; Original model; Customer request; Inflatable tires; Adjustable seat; Display stand |
| Kettler | 3 | 1-6 per year | High quality; Looked like it could be left outdoors more so than wooden models |
| Strider | 1 | 1-2 per month | Tends to hold up better than some wood models |
| Smart Gear | 1 | 1 per month | Appearance |
| LIKEaBIKE | 1 | 2 per year | |
| Small World Toys (discontinued) | 1 | <1 per month | Price |
BIKE MAKERS DEBATE KEY FEATURES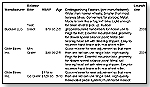 Some features that have been highly debated among bike makers are the use of a steering limiter, which prevents the wheel from turning 360 degrees; whether or not the bikes should have brakes; wood versus metal frames; and whether tires should be inflatable or solid.

Click here for a comparison of different models.

The arguments essentially boil down to issues of safety, aesthetics and "how much is too much" for 2- or 3-year-olds to learn. The basic idea behind the balance bike is to teach balance. While some designs stick strictly to that tenet, resulting in a simple, two-wheeled vehicle without pedals, other bike makers choose to employ additional features.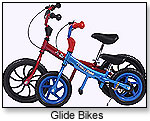 Brakes aren't necessary, some manufacturers told TDmonthly, because the natural instinct is for youngsters to simply use their feet to stop, "Flintstones" style. Other camps see the brake as something learners can use when they are ready, and several braking options are available from different manufacturers.

Ryan McFarland of Strider Sports said his bike design has no steering limiter because when kids move to a regular bike, if they have learned on a bike with a limiter they mistakenly think they can turn the wheel as hard as they want. The result can be a jackknifed bike, which could propel the child over the handlebars.

See below a sampling of balance bike designs:


The Skuut Wooden Balance Bike by SKUUT LLC

The Skuut wooden balance bike gives preschoolers the big-kid riding experience, as well as a leg up on the competition. Its design helps youngsters forgo the awkward "training wheel" period. The Skuut has no pedals, so children kick off the ground as if running, thus pushing or "skuut-ing" themselves and the bike forward. Developing strength and balance as they go, kids can walk, coast or "skuut" along before transitioning to a two-wheeler. Launch date: November 10, 2006.
— "People like it because it's a little different. It's not a bike or a trike; it's not an infant ride-on. It covers that in-between stage and has a nice age range," said Owner Tye Steinbach of Thinker Things in Portland, Ore., during a March 2009 survey.
— "We're starting to see more interest in coaster bikes," Phil Wrzesinski, owner of Toy House and Baby Too in Jackson, Miss., told TDmonthly in spring 2009. Skuut offers "fun for pre-bike riders," according to Patricia Fieldler, owner of Green Frog Toys in Portland, Ore. This bike was on her top-nine best-seller list in spring 2009.
— Two of 37 retailers named Skuut as a best-selling ride-on in March 2010. Skuut "is a huge seller," noted Elaine Hackney of Boing! JP Toy Shop in Jamaica Plain, Mass. Past Videos: Toy Fair 2008Specialty Retailers, have this be your link
11/10/2006 (Price: $99.99; Age: 2 to 5)




MiniGlider by GLIDE BIKES

Alloy Mini Glider fits kids 2-6 years old. Same Proven Geometry as PV Glider. Designed in the USA. Lightweight - only 8 LBS. No maintenance "air-free" tires Comes with tool to assemble in less than a minute. Availabe in Red Candy Apple and Candy Blue Metallic Paint. Suitable for boy or girl. Really sparkles in the light. The only balance bike with pegs to rest feet. Patent Pending)Specialty Retailers, have this be your link
3/25/2008 (Price: $99.95; Age: 2 to 6)




"Moto Kid" Wooden Running Bike by PLIM COOPERATION AG

The "Moto Kid" is made of 100 percent birch plywood and features quality construction with rubber tires and an aluminum cylinder. It assembles in minutes and includes an adjustable padded seat. The maximum capacity is 60 lbs.
— The bike "is very solid and can therefore easily be passed down to a younger brother or sister. The seat can be adjusted in four different heights, which ensures that the bike will grow with the child," Oriana Chiandusso, head of graphic services at PLIM Cooperation AG, told TDmonthly. The two bends on the bike's wooden frame, she added, make it "look even more like a motor bike!" Launch date: May 1, 2006.Specialty Retailers, have this be your link
1/8/2007 (Price: $100.00; Age: 2 to 5)




Prince Lionheart Balance Bike by PRINCE LIONHEART INC.

The Prince Lionheart Balance Bike is the only spoked wheel "like the big kids have" on the market to date. It features quality construction from plantation timber as well as a height-adjustable seat for the growing child. The bike promotes gross motor skills, primarily in balance and coordination. Launch date: October 2008.Specialty Retailers, have this be your link
9/19/2008 (Price: $89.99; Age: 3 to 5)




Surfer Balance Bike by KETTLER INTERNATIONAL INC.

The Surfer Balance Bike teaches balance and coordination and has a limited turn radius to help prevent tipping. It features 12" tubeless air tires on sealed ball bearings, is height adjustable with a padded saddle, and has a low step-through frame design. It also includes a rear-wheel handbrake and a spring-loaded kickstand. Launch date: April 25, 2009.Specialty Retailers, have this be your link
3/12/2009 (Price: $110.00; Age: 2 to 6) ENTER KETTLER INTERNATIONAL INC. TOYSHOW




LIKEaBIKE by LIKEABIKE

LIKEaBIKE, new to the U.S. market, looks like a bicycle but has no pedals. All three models are designed for young children to get the hang of bike riding.The LIKEaBIKE Spoky, with its spoked wheels, is very popular with children, because it has the "real bike" look; adults tend to favor the LIKEaBIKE Mountain which has wooden wheels. The company´s top of the line model, the LIKEaBIKE Forest, is made out of beech wood (Spoky and Mountain are made out of birch wood) and has wooden wheels. All versions weigh only eight pounds and help children to gain a sense of balance, improvement of motor skills, joy of riding a two-wheeler at a very young age and the advantage of graduating to a "real bike" without the use of training wheels.Specialty Retailers, have this be your link
4/19/2005




LIKEaBIKE Forest by LIKEABIKE

The LIKEaBIKE Forest is our top-of-the-line model. The Forest is the latest model in the LIKEaBIKE line of products. All frame pieces are constructed from very strong, attractive laminated beech wood. Somewhat darker than the birch wood of the other models, the dark green cotton seat, green mudguard and the grey felt between the fork and the frame make the Forest an absolute distinctive beauty. Wheels are steel-rimmed with cartridge bearing hubs to ensure smooth running. Forest is kitted out with 12" Impac Street Runner pneumatic tires.Specialty Retailers, have this be your link
1/4/2006 (Price: $295.00)




Toot Scoot by BUCKALE LLC

The Toot Scoot has no pedals or training wheels. Children sit on the seat while pushing off the ground with their feet, scooting themselves and the bike forward. By first learning balance, coordination and motor skills on the Toot Scoot, children as well as parents will find the transition to a traditional two wheel bike much easier than without a Toot Scoot. Available in Red, Blue, Black, and White.Specialty Retailers, have this be your link
12/1/2008 (Price: $79.95; Age: 2 to 5)




Go Glider by GLIDE BIKES

Designed for kids age 6-9 who have not mastered riding a bike. Kids with learning disabilities can benefit as well by allowing them to learn safely at there own pace. The Go Glider features a 16" Eva foam airless tire, adjustable seat height from 17.5" to 23", and adjustable handle bars.Specialty Retailers, have this be your link
8/14/2008 (Price: $129.99; Age: 6 to 9)




Smart Balance Bike by SMART GEAR LLC

Designed to help young children learn balance and coordination while riding without training wheels or pedals, this bicycle features a leatherette seat with adjustable height, inflatable rubber tires, and foam grips on the handle bars. The eco-friendly model is constructed from birch wood from a replenishable source and packaged in a recycled paper carton. It is made with non-toxic paints and formaldehyde-free glue. The body even includes a built-in handle for carrying. Launch date: 2008.
— As of 8.30.10, this product had 4 out of 5 stars from 6 reviews on Target.com and was listed in the top 30 best-selling toys and games. PROS: Builds skills and confidence; easy to assemble. CONS: Some parents complained parts can detach easily.Specialty Retailers, have this be your link
3/30/2009 (Price: $99.99; Age: 3 to 5) ENTER SMART GEAR LLC TOYSHOW




Kiddimoto Superbike & Kiddimoto Scrambler by KIDDIMOTO USA

The hottest European trend for kids has arrived in the USA. The immensely popular Kiddimoto balance bikes have the unique look of real motorcycles and are hand crafted of 100-percent birch plywood. Kiddimoto bikes do not have pedals or training wheels; therefore children learn to balance and steer very quickly, improving motor skills, increasing strength, and developing confidence on two wheels earlier than they have been able to ever before. "Our unique, British-designed wooden balance bicycles look like real motorcycles," Liz Roth, for Kiddimoto USA, distributed by Rocat LLC, told TDmonthly. Awards won include a 2007 Practical Pre-School Award, a 2007 Right Start Best Toy Award, a 2006 Hamleys Toy Award and a 2005 Baby Gear Gold Award. Launch date: February 15, 2009.Specialty Retailers, have this be your link
11/18/2008 (Price: $149.99; Age: 2 to 6)




Strider Running Bike by STRIDER SPORTS INTERNATIONAL INC.

This lightweight running bike is designed to help children gain practice in balance and control as they ride without pedals. It features a steel frame and handlebars and has Launch Pad™ footrests. The handlebar and seat height are adjustable to accommodate riders from 30" to 44" tall. Rider weight limit is 50 lbs. The bike is available in green, red, blue, yellow, orange and pink.
Awards: A TDmonthly Classics Award for being an all-time favorite toy.
— As of 7/21/2011 this product had 4.7 out of 5 stars from 140 review on Amazon.com.
— "We've sold 10 of the 12 [bikes]," Fred Meyer, owner of Meyer's Toy World in Battle Creek, Mich., told TDmonthly of this new product in his store in April 2010.Specialty Retailers, have this be your link
3/31/2009 (Price: $99.00; Age: 1 to 5)




KinderBike Balance Trainer by KINDERBIKE

This trainer bike is designed without pedals or training wheels in order to help young children learn balance and crucial motor skills as they ride. It is available in red, blue, green and pink.Specialty Retailers, have this be your link
3/31/2009 (Price: $109.99; Age: 2 to 5)




PedoBike by WOODENBIKE

Manufactured by German company Holz-Hoerz, this wooden balance bike is constructed of sustainably grown birch and is finished with a linseed oil treatment. It has 12" pneumatic rubber tires and supports riders up to 100 lbs. Multiple accessories, including a ski bob conversion kit, are available. Launch date: 1991 (Germany); 2003 (United States).Specialty Retailers, have this be your link
4/13/2009 (Price: $219.00; Age: 2 to 6)




Writer's Bio:
Sheri Jobe has been a journalist for more than 15 years. As a freelancer, she splits her time mostly between the Midwest and New England. She has been published in business journals and regional newspapers. She also writes fiction.
Read more articles by this author
THIS BANNER IS AN AD::