Scoubiloop: A Craze Jumps an Ocean




"You see kids playing with it on the streets all the time, even mothers have become addicted to it!" — David Zysblat, Scoubiloop

David Zysblat, a self-described "serial entrepreneur" who has marketed everything from dinnerware to costume jewelry, confesses that he normally doesn't pay much attention to what's entertaining his young nieces and nephews. Yet, he couldn't escape his 6-year-old nephew explaining to him what was "cool" after a U.K. visit in January 2005. Everyone in Europe knows that "cool" is just another word for

Scoubidou

.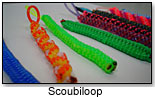 These colorful hollow plastic strands can be tied into special knots. The resulting shapes resemble everything from tiny pets to jewelry to flowers. Scoubidou is recommended for ages 6 and up and people of all ages have adopted the creative pastime.
"You see kids playing with it on the streets all the time, even mothers have become addicted to it!" Zysblat told TDmonthly Magazine.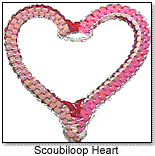 Along with tying knots into various shapes, kids can enjoy a special "scoobie" language where combinations of various colored scoobies have different meanings. The finished creations become key chains, zipper pulls, necklaces and pen covers.
With over 30 million packs sold worldwide, the craze that is sweeping Europe is "millions bigger than Pokémon," according to one young enthusiast. Although Scoubidou may seem like the latest fad, it's actually enjoying at least its third resurgence after popularity in the 1980's and its origin in France in the 1960's.
After getting in touch with the Holland manufacturer, Zysblat became the exclusive importer to the United States in June 2005. Zysblat did make one change for the American market: instead of the traditional name of Scoubidou, it was changed to Scoubiloop, a descriptive name that doesn't bring to mind a silly Great Dane.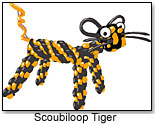 Zysblat began by approaching FAO Schwarz. After he got Scoubiloop onto the shelves of this toy industry giant, other stores took notice, including many small independents and the Toys "R" Us chain. Zysblat plans to introduce Scoubiloop to the rest of the industry through a presence at upcoming major toy shows and a publicity campaign.
The original release, a 30 pack of 80 cm plastic strings for $4.99 , has recently been joined by glitter packs and rainbow packs. Scoubiloop LLC (ToyShow) will launch a 30-page book, "ScoubiFun," next month and glow in the dark packs this December.
FAO Schwarz in New York hosted demonstrations of how to tie "scoobies" every weekend this past August and September, but Zysblat doesn't want that to mislead observers. He doesn't rely on demonstrations to attract new enthusiasts (90 percent of stores don't hold them) but on current "scoobers" spreading the word. And the words he hopes they'll be using are: creative, educational, addictive and fun.
"When manufacturers start off, they are always looking for the big sale straight away to the Kmart, Wal-Mart of this world … it's the local street shop that creates a buzz in the area, and then hopefully it rolls on from there to the town and then the city," said Zysblat. Yet, while he loves that the bigwigs at FAO Schwarz and Toys "R" Us gave his product the thumbs up in the boardroom, he thinks it more important to get the thumbs up at the playground.

Writer's Bio:
The mother of three children ages 13, 10 and 2, Jodi Webb started out as a toy seller. She´s happy to find a job where her accountant will let her write off her toy purchases!
Read more articles by this author